New Total Eden Ecommerce Website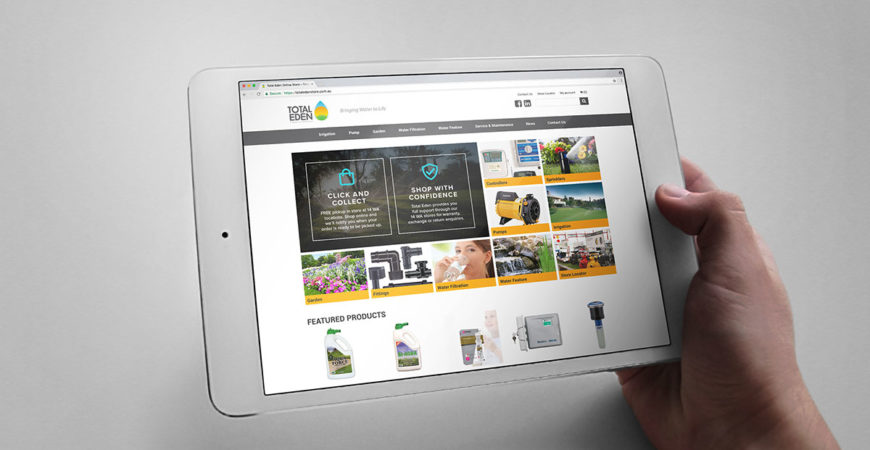 In 2017 Advertising Design Service picked up national water solution company Total Eden under it's parent company Rural Co.
While ADS has been responsible for its national advertising and marketing strategy and execution, a key pillar in this strategy for 2018 and beyond was to increase Total Edens online presence and revenue through an ecommerce web-store.
Working closely with the Total Eden Regional WA Manager, Tom, Adam and the ADS team have worked tirelessly in the later part of 2017 to launch www.totaledenstore.com.au prior to Christmas.
With over 800 products available to purchase through a secure payment gateway, that can either get delivered or arrange for pick-up from the customers nearest retail outlet, early indications are that it's been a huge success.
In addition to this launch, ADS has executed a digital marketing campaign to increase exposure and drive traffic to the webstore through a targeted google adwords campaign as well as using the 7-West Media Groups native, and display network.
This campaign, will continue throughout the key summer months and will focus on targeting customers in need of irrigation solutions for domestic applications. Highly effective and measurable 'cost per click' and 'impression' based digital advertisements have proven to be a key tool in Total Edens marketing strategy for the 2017/2018 Summer season.