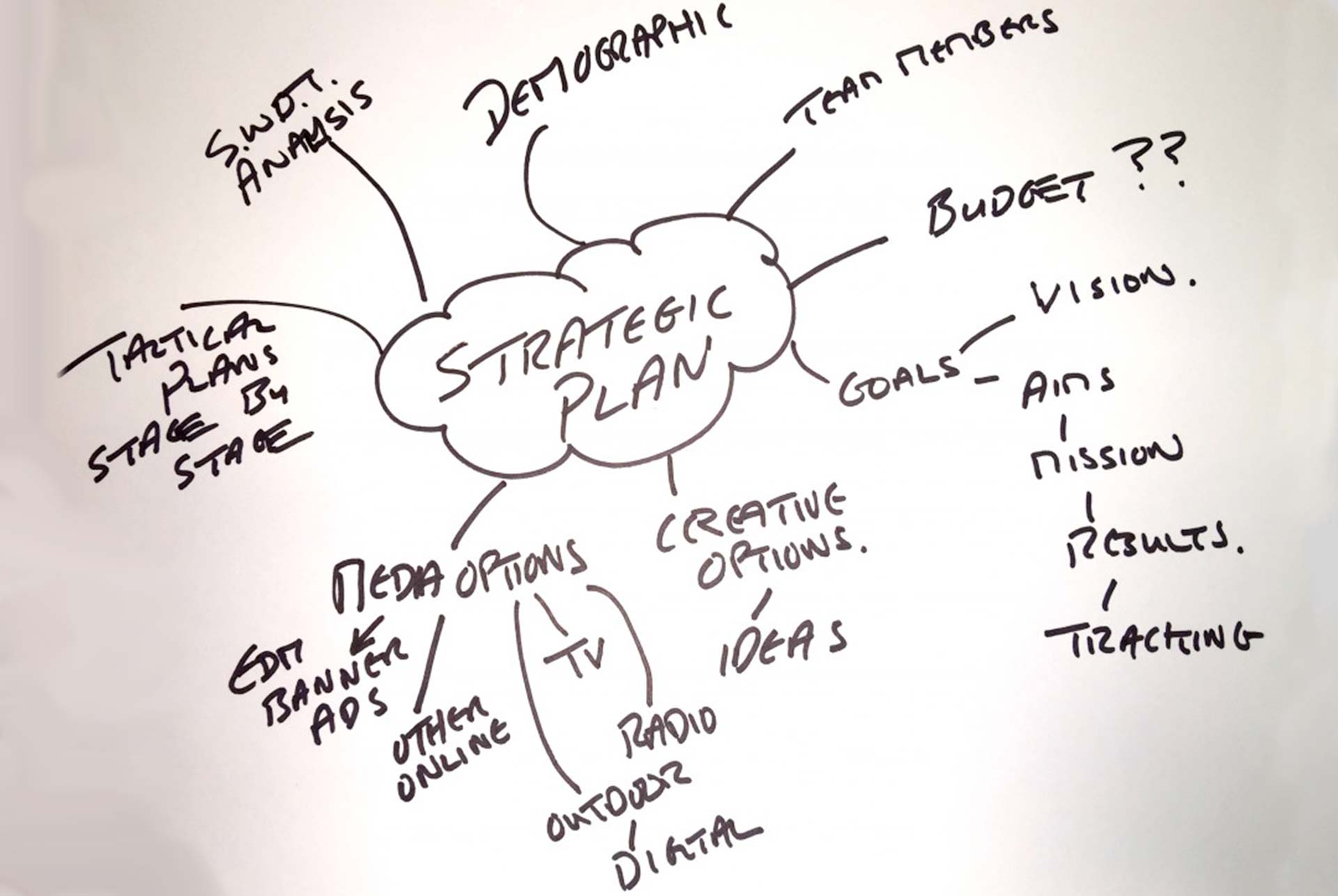 Strategic planning involves clearly defining a companies marketing mission and an assessment of its current state and competitive landscape. Strategic planning also requires a well-thought out plan for how to properly allocate time, human capital and financial resources. By following a strategic planning process, an organisation can improve business outcomes and avoid taking on unanticipated risks or costs due to lack of foresight. Strategic and tactical planning are both key to a successful advertising or marketing campaign.
Depending on the scope of an organization's plans, a strategic planning process can look forward one, six or 12 months, or even more in some cases. Findings are often gathered in a formal strategic planning document.
This strategic document details the methodology used to communicate with a business the organisations advertising and marketing goals, the actions, creative outcomes and budgets needed to achieve those goals and all of the other critical elements developed during the planning exercise.